Where I'm from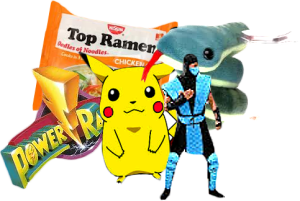 I was born & raised in Rahway, NJ. Life for me started in '89, I grew up with the Power Rangers, Beanie Babies, Pokemon & Mortal Kombat II. I ate Ramen Noodles for as many meals out of the day as I could & I was proud of it. I started out on the track to becoming an entomologist which was swiftly abandoned after realizing this would probably encompass arachnids which I found I did not mix well with. This was, however, not before I cared for & raised my own endangered Madagascar Hissing Cockroach. Yep, I was that kid… & I ate ants, too. Simultaneously, I was extremely interested in drawing. Much of my artwork consisted of monsters, cats, bugs, aliens & a lot of it was initially drawn Egyptian-style. I was one of the smart kids in school, I always did the right thing & asked mom before I opened the fridge.
Where I've Been
I moved to Clearwater, FL in 2001, literally the day before the Twin Towers fell. I (my dad) started selling rugs on the side of the road upon our arrival. It was a hasty escape from the urban life, moving down south. Plus there was Disney. I studied Kung Fu for 3 years, became a detox center administrator for a couple after that at a church and all the while I started playing guitar & writing music. I played in a few bands nobody has ever heard of and will probably never hear of but it was damn fun while it lasted. I started to realize as I got older that a lot of musicians down south (if not elsewhere, too) had this strange idea that you had to be on some variety of drugs to be a musician, or at the very least, in lieu of or in conjunction with this, an extremely under-achieving, lazy douche. With that newly learned, I branched off on my own, making pretty horrible electronic music. The type of work I continued on to pursue included various industries from technical support, inspecting foreclosed houses, graphic design & countless other fields.
Where I am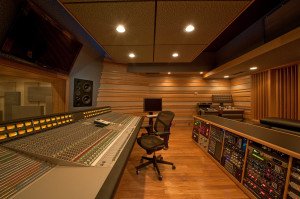 I currently produce a fairly wide variety of music usually involving at least some segment of rock-inspired guitar riffs with highly compressed vocals (along with everything else), tweaked out synthesizers, gratuitous amounts of bass & lots of reverb and delay is sure to be found in my work. (I did go through a phase of creating almost strictly indie/pop and made a few little licensing deals which was awesome, though not necessarily game-changing for me.) I learned a lot about production on a more professional level since working at Clearwater's very own World-Class recording studio, Cleartrack. I occasionally work with other artists there primarily in their Studio B but I like working on my own music at home. For the past few years I've also been doing web development (note the website you are currently viewing) while continuing to increase my education in other creative areas (video production, more development languages, how to better fold my clothes so they are more accessible in my dresser; you know, the good stuff).
Where I'm Going
I'm currently involved in far too much & I realize I went through a period of slacking on the true, creative interests I have. I plan on building up what I'm currently working on, hiring some help and handing it over so I can really focus on what matters.
I'm a creative professional so what else could I possibly be interested in doing other than creating stuff?… Professionally… Heh